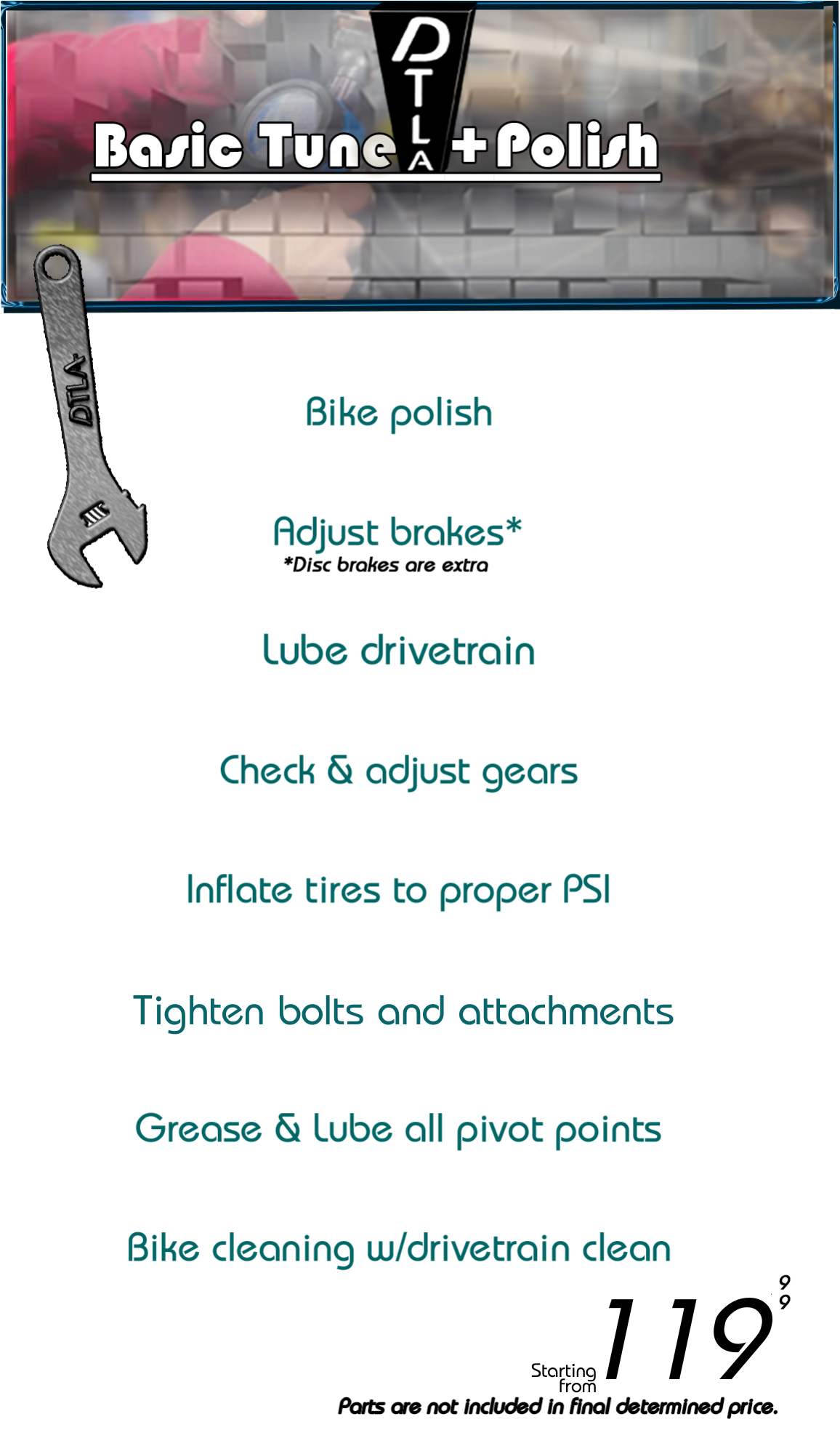 BRING YOUR BIKE IN TODAY!
No appointment necessary! Same day turn around!
If your bike meets any of the following descriptions, this is the perfect option for you:
If you have just finished a cycling related competition or starting one
If the bike was involved in a 

mild

 accident (fall, drop, etc...)
If the gears aren't staying in the intended gear
If it just needs a little check up
There are more reasons, but these are the reasons we have found to benefit the most from getting the basic tune up. If you do not see your reason or if your bike is in a different realm altogether then you need to review the Overhaul Tune & Polish, a much more in depth and comprehensive tune up.
Lube drivetrain- The most important part of the bike (where the chain lives). Lube creates a protective barrier and allows for the parts to glide smoothly so you ride smoothly.
Check/Adjust Gears- If your gears aren't aligned, then don't plan on a fun ride
Inflate tires to proper PSI- Probably the most overlooked aspect of bike care. Keeping tires at suggested PSI minimum 3 days/wk will keep the bike at it's best.
Front & rear wheel true- If you ride often, the vibrations will cause the spokes to loosen and the wheel becomes untrue or no longer the correct tension to keep riding. 
Grease & lube pivot points- Those moving parts are what keep you and the bike moving together
Cleaning- wipe down and polish to give it that final touch of perfection. 
*Parts are sold separately