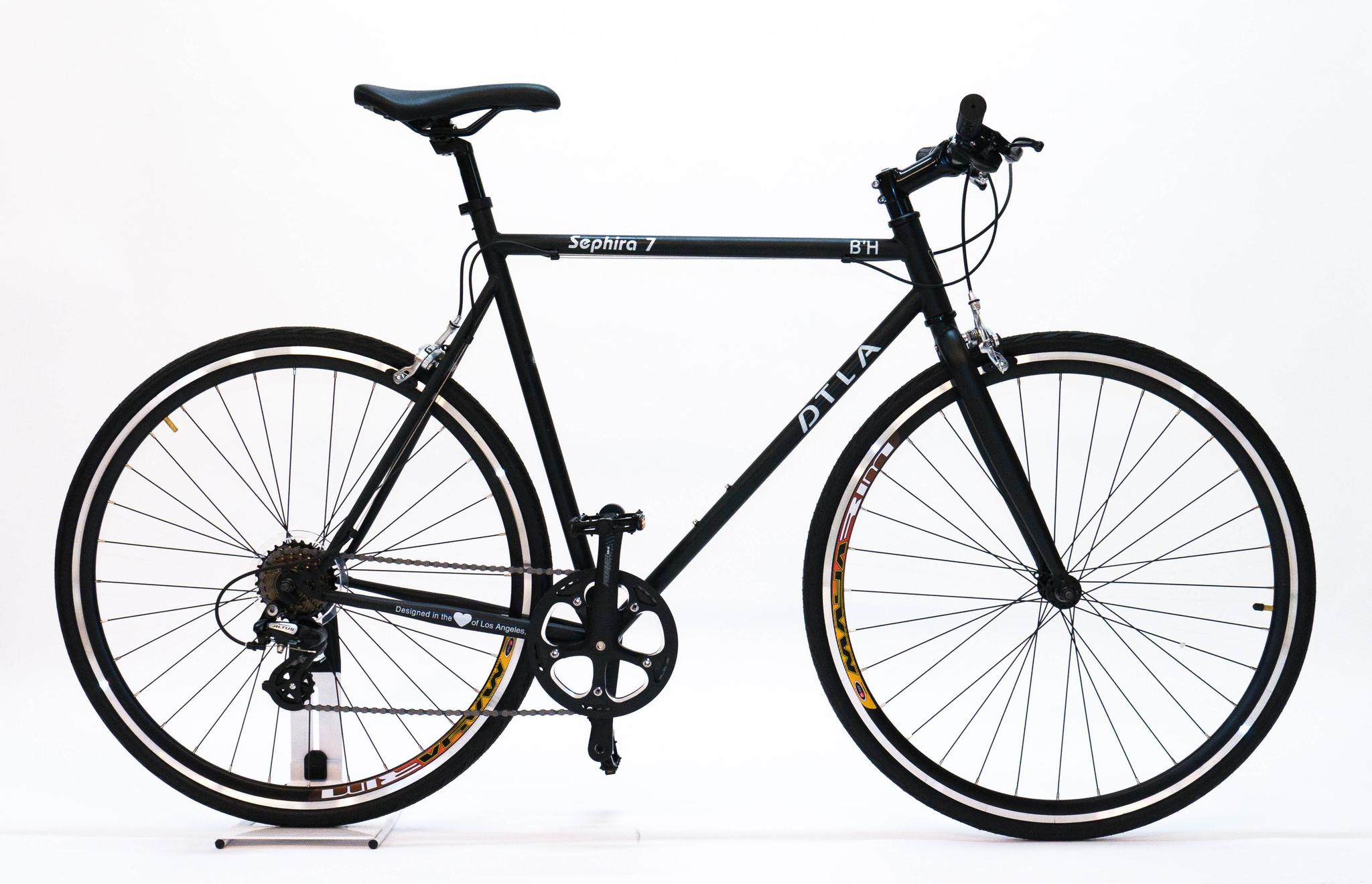 The all-purpose 1x7 drivetrain and stable 700x28 tires that never tire and endure the brazen streets of DTLA and beyond. Topped off with the stealthy matte black finish creating a sweet bike that doesn't attract too much unwanted attention. 
7 Speed Shimano Altus derailleur 
1X alloy crank w/chainguard 
Warranty on frame & fork
Aluminum lightweight wheels
Sealed bearing high flange hubs
Hi-ten steel frame & fork
7 speed Shimano shifter
| Max Bonilla
18-07-2020 18:58
Went in with new tubes for my mountain bike and was lucky enough that a couple of these hybrids were in stock. Gave it a test ride and immediately knew I had to have it. I took it out for my first ride today and instantly felt faster and I knocked minutes off my 10 avg 10 mile ride. Would highly recommend this bike for someone like me who just started biking regularly a couple of months ago.